Write the first paragraph of your page here.
Which material can absorb most amount of water???Edit
Write the first section of your page here.
HypothesisEdit
IN ORDER, MATERIAL ABSORB THE MOST AMOUNT OF WATER.
1ST NEWSPAPER.
2ND TOILET PAPER.
3RD CLOTH.
4TH CARDBOARD
5TH PAPER
Method - 1
Edit
WE PREPARE FIVE MATERIALS. A4 PAPER, HARDBOARD,
TOILET PAPER, NEWSPAPER AND CLOTH.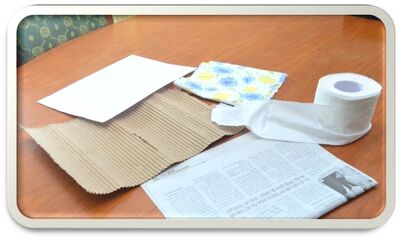 Method - 2Edit
 

WE CUT THOSE MATERIALS INTO
 15CM X 3CM SIZE.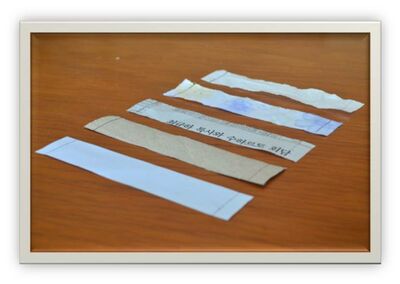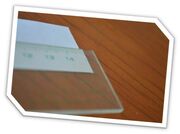 Method - 3Edit
WE MAKE STAND LIKE THIS.
Method - 4
Edit
 WE HANG RULER IN PARALLEL.
Method - 5Edit
 

WE HANG MATERIALS IN EDGE OF RULER.
Method - 6Edit
 

LINE IS IN PARALLEL WITH SURFACE OF WATER.
Method - 7Edit
 AFTER COUNT THREE HYOJUN DROP PAPER AND 
SUNGYOON COUNT 10 MINUTES WITH PHONE. 
thumb|left|356px|link=File:Picture9.jpg