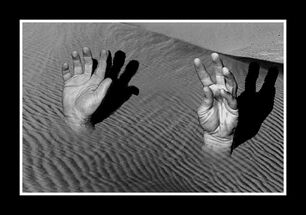 Have no idea for your science fair? Want to make something simple? What about artificial quicksand?
Quicksand
Edit
Question: At which temperature does artificial quicksand have the strongest pull?
Edit
Hyphothesis:
We think that the artificial quicksand will have a stronger pull in a cooler temperature.
Ingredients:
-Water 1/2 cup 120 ml  (just add 1 tablespoon if needed.)
-Cornstarch 1 1/2 cup 360ml
-1 measuring jug
-Spoon
-Bowl
-Food Colouring (optional)
Method: 
1.) Add 1/2 cup of water and all 1 1/2 cup cornstarch in to a bowl.
2.)Stir with a spoon or your hands.
3.) Put your hand in it , if it pulls your hands congratulations you made quicksand!